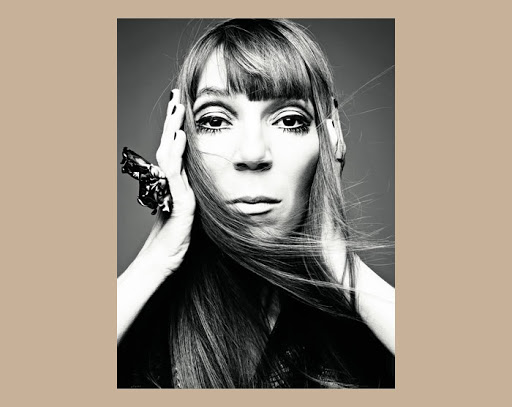 Victoire de Castellane
- Photography/
Phil Poynter
WHAT OR WHO DO YOU LOVE MOST IN THE WORLD RIGHT NOW?
My husband and my children.
WHAT'S YOUR FAVOURITE LOVE SONG?
'Stand By Your Man' by Tammy Wynette.
WHO WAS YOUR FIRST LOVE?
My mother.
ALL YOU NEED IS…..
Life.
IS THERE ANYTHING YOU LOVE TO HATE?
Yes, but it's strictly between my psychoanalyst and myself.
DO YOU BELIEVE IN LOVE AND WHY?
Of the two available forces, love and hate, the only true creational one being love is the one I choose.
WHAT'S YOUR FAVOURITE TERM OF AFFECTION FOR YOUR LOVED ONE?
My monkey.
WHAT HAVE YOU SACRIFICED FOR LOVE?
My first marriage.
WHAT'S THE BEST WAY TO SHOW SOMEONE YOU LOVE THEM?
Go back home every night.
AND THE WORST?
Wait for him every night.
Make-up/
Sandra Govers
Original Interview from
LOVE Spring/Summer 2009